Rules For A Successful Family Road Trip
Freedom of movement and an easy-going way of life is the most precious right in America. It is totally normal to live a thousand miles from your parents. However, when you stuff your kids, partner, and yourself into a cheap minivan rental for the whole day trip, you can risk provocative questions of having a family at all. If you were not smart enough to plan everything in advance, it could become an exhausting trip. But if you do some planning, you can save your nerves from being hurt.
So, what tips can you use to make the trip shorter and the kids more excited than tired?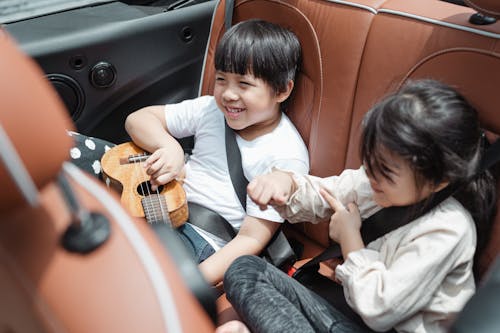 Know Your Limits
You can do many things without training, and it will work, but will you get any pleasure in the process? If you plan any long drive and your kids cannot behave well for more than half an hour, it is not the best time for a family trip. Start small. Add distance and time as if you are training in the gym and note the result. Consider which kid is OK for hours in a car rental? What do they like to listen to? Who needs bathroom stops? How soon will they finish potato chips? Concentrate on details to prevent more significant problems. Know your limits. How long can you drive? Can you replace your partner if you are not driving? Answer these questions to be ready for road unexpectedness.
Plan Your Trip Route
The shortest route is not the best route sometimes. When you travel with kids, it is better to make more stops, especially in the resting places where they can move and spend some energy. When you rent a minivan, choose the one with a good navigation system and make a route through sightseeing places. Sixteen hours on the scenic landscape is better than twelve on a high-speed highway. Do not forget to find decent hotels on the route. It does not mean that you will spend a night there, but you have to be prepared. If you have to pass large cities, consider traffic peculiarities and the time of the day. You would not like to create not-so-find memories of being stuck in a traffic jam with a crying infant. Check on the weather forecast and ensure that your car insurance is valid.
Let Them Watch
Everybody knows: good parents should control screen time. And we are good parents, right? But here is one thing: watching videos is really effective if you need peace on the second-row seats of your minivan rental. When we are so severe about screens at home, we forget these rules in the car. We take their laptop with headphones, and here is the deal, final silence in the car! If you have multiple kids, get many devices, otherwise, they will fight. Do not mind, they will fight anyway.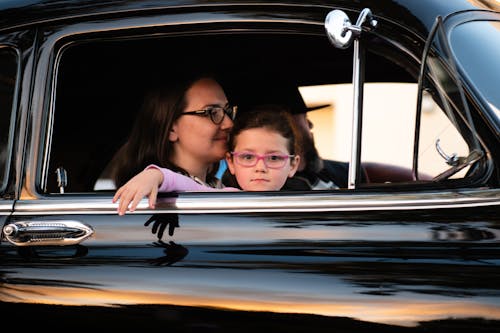 Entertaining
Are we there yet? Familiar sounds, right? What can we find out to make kids behave better inside the car? How else can we entertain little ones and avoid the overwhelming eastern market in one small rental minivan?
Download audio books, Harry Potter series by Jim Dale can come in handy;

Pack paper books and coloring pages with water pens and crayons;

Play road games (Name That Song or

Twenty Questions)

and sing songs;

Make sure you have enough extra batteries and device chargers;

Change activities often. At least every 30 minutes make them choose some other game;

Let them record the trip. Kids cannot live without gadgets. So, record the road, make goofy photos. They can use them later in a school project "How I have spent vacations.''
Kids Eat When Bored
Toss out strict at-home rules when you travel. It works well with screen time, it would be great with snacks as well. Pack some fresh fruits, but also let your children choose some usually forbidden junk food like Cheetos and marmalade candies. Do not give them all at once. Set snack limit as "Every 100 miles we get a snack. Junk plus fresh." The food should be easily accessible in the rental minivan, so try to choose the model with a comfortable second and third row. Or you can appoint someone to be a "snack master" who will pass the snacks to the rest. It would be great if you have an ice cooler to keep water bottles and small juice packs. Sick bags should be also on the list with jinger jellies and salt crackers. The more food you have inside the car, the fewer stops you will make in the process.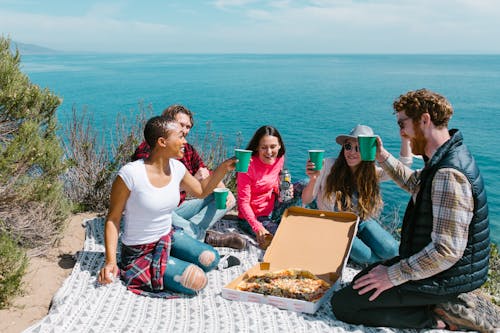 Make Longer Stops
Depending on the age of your kids, you will still have to make few stops on the route. It would be great if your stops become longer instead of a short break when everyone runs to the bathroom. When you use this route often, you probably have some pit-stops where kids can move. If you follow this direction the first time, make research on the topic before hitting the road. Young kids are fond of sports like callisthenics during the breaks, while teens would prefer more screen time instead. Well, teens are so teens, let them be themselves.
Final Thoughts
Traveling with kids is always a great mess, but it can be fun as well. If you follow some basic rules, you can enjoy the process, and make it your every year habit.